bestenergy
Aug 17, 2021
The world can be a scary place, especially lately. It's becoming increasingly obvious that the future of our planet is no sure thing and, well, how do you deal with that?
There's the people who ignore it all, the people who are flat out in denial, and then there are the people who are fighting to make a difference. But being switched on to the climate crisis doesn't come without a cost, and the price is a whole lot of doom and gloom. It seems like every day we're waking up to another bad news story. It can be hard to find those little nuggets of hope buried under all that despair.
Here's the good thing: they do actually exist! Around the world, the human race is waking up. Progress is being made every single day. And if you look hard enough, you'll find the positive news, too. But today we'll save you the energy. This is a break from all the gloom. Here is the good news - positive stories about sustainability, energy and the environment from around the globe.
Border collies are bringing new life to a forest in Chile
Where there is good news, there are dogs. This article is no different.
You're probably aware of the havoc being wrecked worldwide by wildfires. From the US to Australia, the impact has been devastating. Back in 2017, Chile experienced its worst wildfire season in history, resulting in the destruction of 1.4 million acres of land, thousands of homes, and 11 casualties. But now, Francisca Torres is hoping to change that, by replanting the forest with the help of her three dogs.
Das, Summer and Olivia are the energetic border collies making a difference. Wearing special dog backpacks filled with seeds, the dogs run through the ravaged landscape so that the seeds can spill out and, hopefully, encourage regrowth in the forest over time.
The US Department of Energy saved $13.5 billion in energy costs in 2020
Those are some impressive figures financially, but how that translates is far more important: these savings are equivalent to the reduction of over 130 million tons of carbon emissions!
These savings were achieved through the Better Buildings Initiative, which was launched back in 2011. It focuses on our speciality, energy efficiency; specifically, it involves investing in energy efficient retrofit in residential, commercial and industrial buildings across the public and private sectors. The 2020 figures were achieved across nearly 1000 businesses, government agencies and others throughout the year.
We are obviously big believers in energy efficiency. In fact, we believe that it is going to be one of our most valuable tools in fighting climate change. It's heartening to see global powers taking note!
A country in Washington state has banned new fossil fuel infrastructure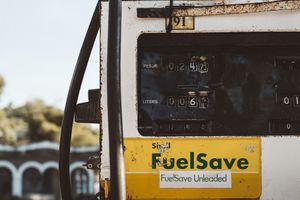 And while we're on that side of the Earth, let's talk about Whatcom. This is a county in the US state of Washington, which has become the first in the US to ban new fossil fuel infrastructure, including the construction of oil refineries and coal fired power plants. But it also places restrictions on existing infrastructure, meaning that any potential expansion that will create additional emissions must be offset.
These restrictions have come into play after widespread community concern over the lasting impact of fossil fuel facilities in the area, which is already home to two oil refineries. It's definitely welcome news, one which we hope other areas will follow. One of the reasons energy efficiency is so close to our hearts, after all, is the devastating impact of energy production itself.
One of the most polluting power plants in Europe may be closed by 2036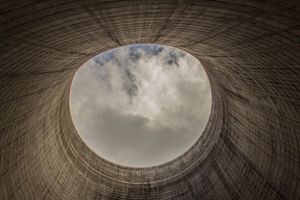 Did you know that Poland is home to one of Europe's most polluting power plants? Well, hopefully that bit of trivia won't be relevant for too much longer. Drafts released by local authorities have revealed plans to close Bełchatów by 2036.
Bełchatów is a coal-fuelled plant, which is how most electricity is currently generated in Poland. However, progress is slowly but surely being made in the switch to low-emission sources of energy.
Unilever will be rolling out carbon footprint labels for food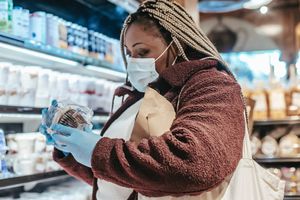 Meanwhile, we've had breakthrough news here in the UK, with Unilever - one of the world's giants when it comes to consumer goods - committing to the roll out of carbon footprint labels for food.
This is definitely a step in the right direction. Hopefully, carbon footprint labels will be the first step in encouraging consumers to make greener choices, and choose products that are kinder to the planet. So, this is big news, especially given Unilever's portfolio of over 75,000 products including Ben & Jerry's, Magnum, Wall's and Cornetto - and that's just in the ice cream aisle. We should start seeing these types of labels on select products by the end of the year.
Porsche insisting that all suppliers to go green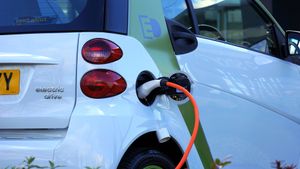 Speaking of other global brands, Porsche is also stepping up to the plate by insisting that all of it's series suppliers (around 1,300 in total) use only renewable energy whilst manufacturing its car components, following on from its battery cell suppliers doing the same last year. In addition, suppliers who refuse to make the change will not be considered for longer contracts.
It's always positive to see household names doing the right thing. But it's also great to see commitments being followed through with; Porsche has a goal of becoming entirely carbon neutral by 2030.
Fungus and bacteria could help us fight plastic pollution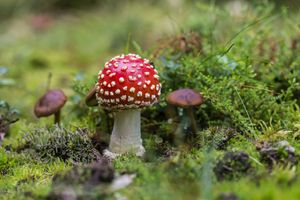 It's rare that plastic is ever mentioned in a blog about good news. But really, we could be onto something after researcher Samantha Jenkins noticed that the fungus she was studying had broken down plastic.
We all know how detrimental plastic waste has been to the planet. Yet global plastic usage is unlikely to reduce any time soon given the benefits for businesses both financially and in terms of efficiency.
It's doubtless that any project of this kind - particularly on the scale that it would need to make the big impact that we really need - will take a lot of time and a lot of work. But it's still a little nugget of hope for the future!
Working and fighting for sustainability of any kind can be tiring. It can be difficult. But things aren't as hopeless as they sometimes seem. Around the world, we're making progress, in energy efficiency and beyond. Don't forget to make time for the good news too.