bestenergy
Jun 23, 2021
At Best.Energy, we are proud to announce that we have signed an exclusive licensing agreement with prominent Philippine businessman Michael Dargani's Ananta Industries, Inc. to develop our brand in that part of the world.
'Best.Energy Philippines' - the first Best.Energy branded business of its kind - is expected to grow rapidly through the year, not only looking after our own operation, but also building and supporting a network of strategic sub distributors throughout the country.
Increasing energy saving, globally
This partnership will help Best.Energy with its mission to turn global energy consumption 'green'. Whilst much media focus is on the growth of renewable energy, we seek to reduce – rather than produce. In our view, the cheapest kWh is the one you never need.
We offer a set of technologies that help our clients – including the likes of 7-Eleven, McDonald's, Starbucks and IBM – monitor, manage and reduce energy consumption. Bringing together some of the big 'buzzwords' in the industry right now; IoT, Big Data and Automated Intelligence, the 'Eniscope' product is already producing a massive 2.1 billion data points every day - from thousands of locations worldwide. What makes us unique to our competitors is our offering – we do not charge for it upfront – preferring instead a 'shared savings' model based on what we can achieve.
Best.Energy Philippines will offer energy management technologies and services on a 'shared savings' basis to their clients. That means no capital outlay for the client. Instead, both sides enjoy a split of the energy savings achieved during the project
Be prepared for a brighter future...
The Philippines has massive scope when it comes to energy savings, with about 22.8 billion kWh of energy used every year by businesses. In our experience, a huge portion of that is being wasted right now – putting a strain on energy production methods that are still over 60% reliant on fossil fuels.
We're therefore hugely excited to unveil Michael as our new strategic partner for the country. With his connections in the food and beverage industry, and his extensive business experience in the country, he's perfectly suited to driving energy efficiency. - Troy Wrigley, our CEO at Best.Energy.
Perfectly suited to driving Best.Energy Philippines forward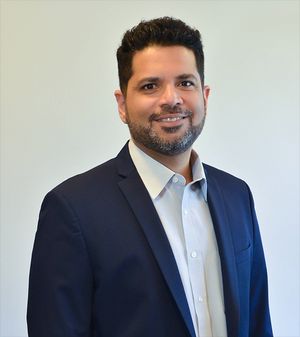 Michael Dargani is a serial entrepreneur who has owned and operated over forty food service establishments including the ice cream phenomenon Baskin Robbins.
A specialist in bridging the gap between East and West, he has forged partnerships with a number of American companies including ScentAir Technologies – the global leader in ambient scenting, as well as AtmosAir Solutions, whose virus neutralizing air purification systems have been in very high demand amidst the pandemic.
Having been involved in the food industry for so long, I know first-hand what a cut throat business it is and how important it is to control costs. Michael Dargani
Michael has also appeared as an investor judge on two seasons of 'The Final Pitch' – the Philippine equivalent of Dragon's Den in the UK and Shark Tank in the USA.
The great thing about energy efficiency is that the budget for it already exists – it's just that you're currently paying it to your electric company. We reallocate that same money to make your business more efficient – and free some of it up to stay in your pocket at the same time. It's a concept that really captured my imagination and one that I know can help many businesses especially in today's climate.