partners
Dec 2, 2020
International Partner Conference, Looking Ahead to 2021
Between working from home and restricted travel, this year has undoubtedly been a strange one for businesses. Here at Best.Energy, we've felt the impact of Covid-19 across all aspects of our working life – but most noticeably last month. You see, normally, early November would mean one thing for us: the hosting of our annual International Best.Energy Partner Conference.
Over the past three years, we've had the pleasure of inviting partners from all over the world – from Hawaii to India, and from South Africa to right here in the UK. We've gathered in London for two days packed full of networking, learning, and at its core, celebration of another year of hard work and amazing achievement across Best.Energy's network.
Though we were disheartened to have to cancel this time, we wanted to look back at the successful conferences we've hosted over the past few years – and look ahead to the future.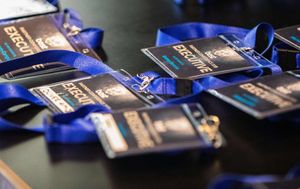 What past years have looked like
The International Partner Conference is the most important day on our calendars – and we know that so many of our partners look forward to it too, with well over 100 in attendance from all over the globe.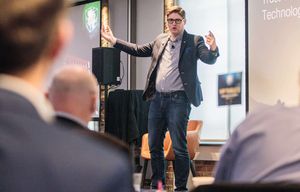 Seminars
The agenda for the conference is always packed full and busy. Day one kicks off a series of seminars, often debuting new products and strategies from some of the most important players in the industry. Often, we're able to source external experts, who are able to offer a wealth of information for our partners. We look forward to sharing ideas, learning something new, or walking away with a new sense of inspiration.
Awards
One of the highlights of the conference is always the awards ceremony, with which we can reward our best performing partners, and give recognition to those who are making waves within energy efficiency.
With categories to commemorate huge achievements in innovative ideas or successes in energy saving projects, it's our way of celebrating the amazing things that our partners are doing with Best.Energy's technology, for a really important industry and cause. It's also a great opportunity for networking, sharing knowledge, and just having a bit of fun.
Workshops
The second day of the conference is usually dedicated to workshops, where we provide in-depth, crucial training to all of our partners. The workshops are always focused on areas of key vitality for our partners – they are designed to provide advice, create a pool of knowledge, and spark inspiration.
Our huge range of partners includes some of the brightest brains in the industry, who have used our technology to create groundbreaking deals all over the world. The workshops are relaxed and based around discussion, and between our attendees and our team, there's a huge range of key insight from all areas of the industry. It's an opportunity for learning – about products, technology, strategy, and all of the ways to help your clients achieve another fantastic, productive year for their businesses.
What the future holds
Though given the circumstances we had no other choice, this year's conference was still cancelled with a heavy heart.
From the incredible networking opportunity, which brings businesses and brains from all over the globe into one space, to the endless amounts of knowledge and insight shared over the course of the conference, there's no other event quite like it. We love having the opportunity to bring our partners together, and we're honoured each year to provide a space that holds so much innovation – it's that innovation that is changing the world, after all.
We know that all of our partners out there are still working hard, and we can't wait until we can all get together again. We'll look forward to 2021 and hope that this will all be behind us. After all, what's better than celebrating one year's worth of achievement with our partners, if not two?